German Strawberry Tart Recipe
Easy Fruit Tart (Obstkuchen)
---
Strawberry tart is a favourite German fruit cake in summer. When strawberries are in season we Germans like a delicious Erdbeerkuchen. Don't you love the smell of fresh strawberries (Erdbeeren)?

It is a favourite pastime for families to go to strawberry fields and pick (and nibble) the delicious red fruits to make strawberry jam, and all kind of wonderful desserts.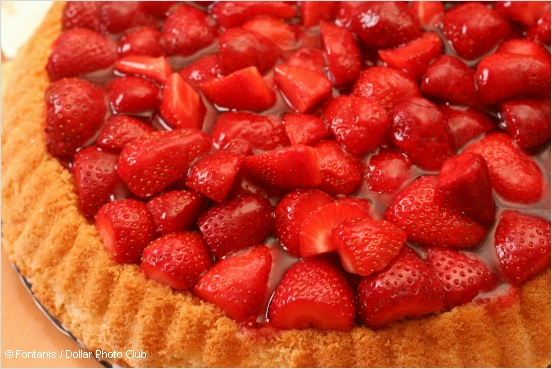 Strawberries are seasonal, and you'll get local fruits from May until August. In my opinion, strawberries are the best in June and July.
As with many fruits and vegetables, you can buy imported strawberries all around the year these days.
I admit, I am somewhat old-fashioned in this respect. If fruits & vegetables have a season in Germany, I only buy them then, fresh and full of taste!