Home
> Castles in Germany
Discover German Castles
Heidelberg, Neuschwanstein & my favourite castles in Germany
---
Visit German castles and step back to the Middle Ages. Feel like the hero in a fairy tale, or the king of baroque. Castles in Germany are varied, mysterious and full of history.
My husband and I explored countless ruins and castles in Germany during our journeys. I really like basic medieval castles, even ruins. I often wonder what is was like to live in a castle during the Middle Ages?
Apart from the open fire, what kind of conveniences did they have? I am pretty sure, winters were too cold for my liking.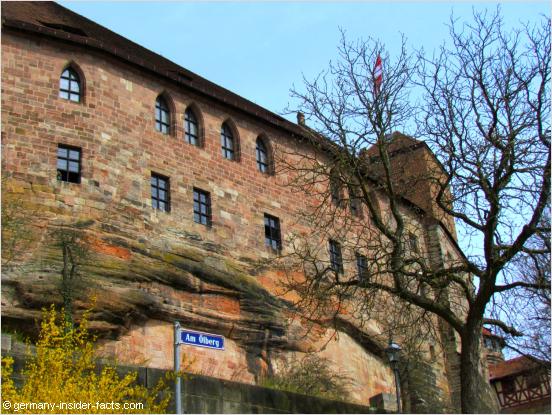 The Nürnberger Burg sits on a sandstone rock and dominates the old town. The complex had been extended from the 12th to the 15th centuries. It is part of the northern fortification.
---
Did you know there are more than 20,000 castles and castle ruins in Germany?
With the help of volunteers, the European Castle Institute is working on a data base to include all castles, palaces and ruins in Germany. A huge task!

Come on, I invite you to discover my favourite Burgen & Schlösser in Germany with me.
Why are there so many ruins and castles in Germany?
During the Middle Ages, the German realm was divided into dozens of small states, ruled by kings, dukes, earls, and even bishops. These states formed the Holy Roman Empire, ruled by an Emperor. However, the Emperor's power was rather restricted.

Over the centuries, the states in the Empire increased to approximately 300. Truth is, there was often little love lost between some rulers of the kingdoms and counties within the empire.