Free German Lessons
Tips and tricks about how to learn German
---
In my free German lessons I am going to show you that it is possible to learn basic German on your own. Even if you are determined to take your German language skills to a professional level, you can learn German online at your own pace.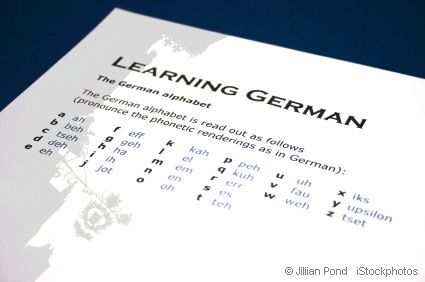 There are many reasons why you should consider to learn German (Deutsch). After all, Deutsch is one of the key languages in Europe, spoken by more than 120 million people.

Whether you visit Germany for business, as an exchange student, or for a holiday, it is good to know a few German phrases and basic German sentences.
My German lessons include words and phrases, basic grammar rules, and tips to useful online resources.
Is it difficult to learn Deutsch?
Well, we have a saying "Deutsche Sprache, schwere Sprache" (German language, difficult language) is even used by Germans when we struggle with our own grammar rules.
On the other hand, Deutsch and English are closely related, as is Dutch. So you will find many similarities between the two languages.