German Shortcrust Pastry Recipe
Easy Mürbeteig recipe for cakes and cookies
---
This German sweet shortcrust pastry recipe can be used for fruit tarts, cheese cakes, Christmas cookies and many more German dessert recipes.

The secret for a successful Mürbeteig is to use cold ingredients and cool hands. Don't knead the dough too long, it might get crumbly.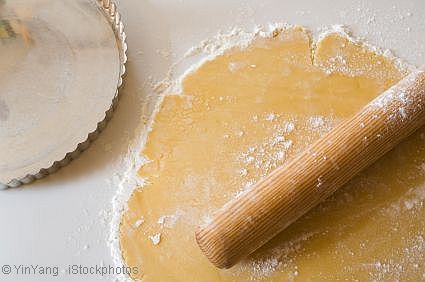 The traditional Mürbeteig is based on the 1, 2, 3 principle. That means you use 1 part sugar, 2 parts butter, 3 parts flour. Whether an egg belongs to the recipe, or not, is often discussed.
The dough with an egg is not so crumbly and slightly easier to handle. That's why I always use the version with an egg :).