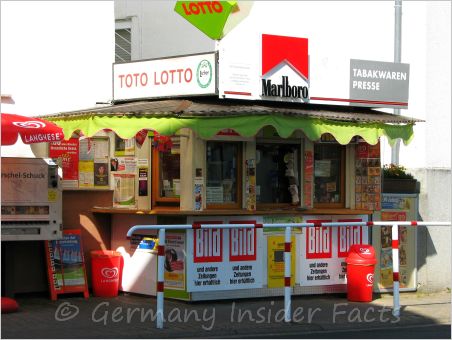 The German Wasserhäuschen - This Frankfurt icon has to be on my list of facts about Germany. After all, I have been living close to Frankfurt all my life. Known as kiosk and Trinkhalle outside of Hesse, Wasserhäuschens have been part of local character in and around Frankfurt for many years.
Frankfurt is also well-known for its apple wine culture. See my Frankfurt attractions page, and watch a video about apple wine traditions.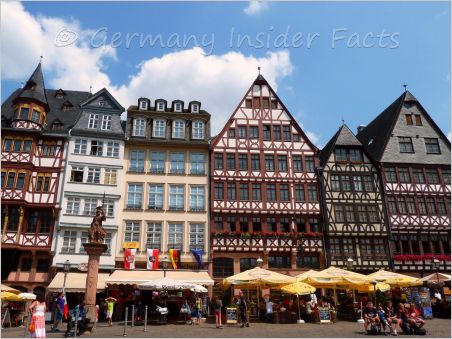 When the weather is nice, Germans love to eat alfresco.