Grimm Brothers - Jacob & Wilhelm Grimm
Get to know the collectors of the famous fairy tales
---
Once upon a time..., many fairy tales, collected by the Grimm Brothers, begin with this phrase.
For centuries, children around the world have been listening to the Brother Grimms' fairy tales spellbound. Even today, in the 21st century, their fairy tales are going strong.
Jacob Ludwig Carl & Wilhelm Carl Grimm were born in Hanau, Germany. The Grimm family had been living in Hanau for more than 100 years. Their father Philipp was a lawyer and town clerk in Hanau, their mother Dorothea née Zimmer hailed from Kassel in North Hessen.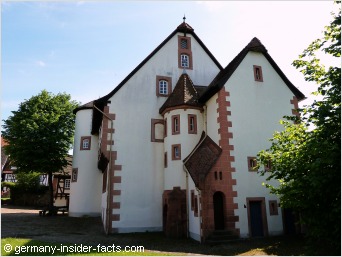 House were the Grimms spent their childhood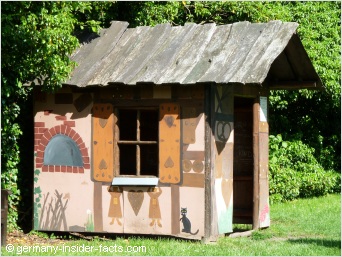 Witches house from the Hänsel and Gretel
The house where the brothers were born doesn't exist anymore, it was destroyed in 1945 during WWII. However, a cairn opposite their house of birth at Freiheitsplatz in Hanau and an information panel at the new house commemorate the place.

There is also a memorial of the brothers on market place in Hanau.