Dachau Concentration Camp Facts
A commemorative and educational memorial site
---
The original Dachau Concentration Camp has been a memorial site and museum since 1965. About 800,000 visitors per year travel to the site in remembrance to those who suffered and died here. Dachau is the shocking legacy of the darkest part in German history and will always be associated with Nazy atrocities.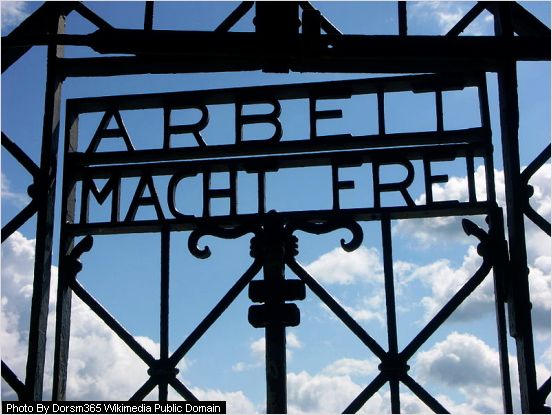 "Arbeit Macht Frei" means "Freedom Through Work"
Cynical inscription at the entrance of the concentration camp in Dachau
This page gives you brief facts of the Dachau concentration camp (Konzentrationslager / KZ) from 1933 to 1945, an introduction of the memorial site, how to get there, and tips and links for further reading.

I want to stress that a visit to the Dachau memorial is definitely not a "ticking off another tourist attraction" journey. It is a sobering experience, a reminder of the horrors committed by the Nazis.