1954 to 1957 hometown - Buffalo NY-Army in Hanau
by Joseph Kane
(Raleigh NC 27617)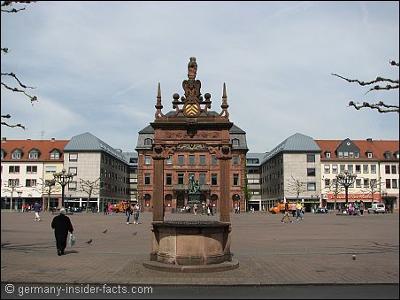 Market Square & Grimm Memorial Hanau

My name is Joseph J. Kane I was in the US Army. 37th group class
60 Bridges. We closed the river Rhine down twice to bridge it. Also played football for the 37 group on TDY. Lots of places were a reflection of the war.
I really enjoyed my time in Germany. A fond memory is of a Pizza place in heart of town, run by a guy from the states.

Sorry I do not have photos to upload right now. Remember seeing the Grimm Brothers statue many times. Loved going for a Snitzel dinner in the guest houses.

Please, if you were there then email me at ..kanesjm@nc.rr.com...
Great Beer over there.
Are you looking for inspirations to visit Germany?

Below are a few articles about favourite holiday destinations. Enjoy your planning!

Reader's Questions & Stories