Train tickets Germany
by laura bown
(paderborn)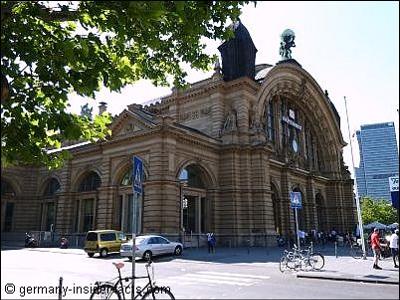 Frankfurt train station
If I want to go to a place and it involes in swapping trains, can I use the same ticket as I used for the previous train or would i have to buy another?

I am going from Paderborn to Gutersloh, which involes a train swap and im not to sure about buying a new ticket or if I can still use the on I purchsed when I was in Paderborn.

Thank you!


---
Response to Train tickets Germany
by Rita
Hi Laura,
You don't need a new ticket when you swap trains. You purchase a ticket from Paderborn to Gütersloh, and that's it.
Buy the ticket at the counter or from a ticket machine in Paderborn, and you're done. It is not a long distance, so I am not sure if you can purchase an online ticket at the Deutsche Bahn website.
Train ticket machines have either a touch screen, and you can choose from several languages. They guide you through the process. Or the machines have just an alphabetical list of towns and cities in the region with number codes. You type in the number, and whether you want a return ticket, or not.
Rita
Below are a few articles about favourite holiday destinations. Enjoy your planning!