Guided trips and tours in Germany
Plan your customised driving tour with our tour guide
---
Are you looking for private guided trips and tours in Germany? Customise your travel plans with Markus, your personal driver and guide.


As a traveller from overseas who wants to explore Germany, you might ask yourself these questions...

Do I want to drive myself?
How can I get to places off the beaten track without a car?
Is a private guided tour right for me?
Can I go everywhere by public transport?
Help! I don't find the right commercial tour?
Travelling with 20+ strangers in a bus is not my cup of tea, what to do?
Some commercial tours and  buses often run only during the summer travel season, for example the bus along the Romantic Road.
A customised, private tour for your vacations in Germany could solve your problems.
Our partner Markus is a native German tour guide who will work with you on your personalised itinerary, no matter what time of the year you plan your visit. Answer the questions and use the form to contact him.


Message from a happy traveller...
Hi Rita, Just wanted to touch base again and say thank you for all of your tips and putting us in touch with Markus. We ended up hiring Markus to do Rothenburg and Nuremberg on Friday and then he took us to Freiburg, Gengenbach, Baden Baden and Speyer on Saturday. He was wonderful. He spent 12 hour days with us and there wasn't anything I asked of him that he didn't do it.
We loved Germany & hope to come back again & maybe do a couple of the bigger cities. Again, thanks for your assistance and all the best, Ellen.
Private Multi-day Customised Tour in Southern Germany (or elsewhere in Germany)
Stunning scenery, ancient towns, the most romantic castles, culture and fun awaits you while travelling with your personal driver & guide to the most famous or hidden destinations in southern Germany, or to any places You choose.

A tour with your private driver and bilingual guide is not as expensive as you might think.

Especially multi-day-tours for a family or group of friends have fairly competitive prices, and the longer the tour is, the better the quote per day.

Enjoy a worry-free trip. Your guide takes care of your accommodation, entrance tickets and much more.

Sure, your freedom to go off the beaten track is slightly more expensive than a commercial tour. But isn't your once-in-a-lifetime tour worth an extra dollar?
Don't forget, the itinerary below is only an example, your tour guide can take you anywhere in Germany.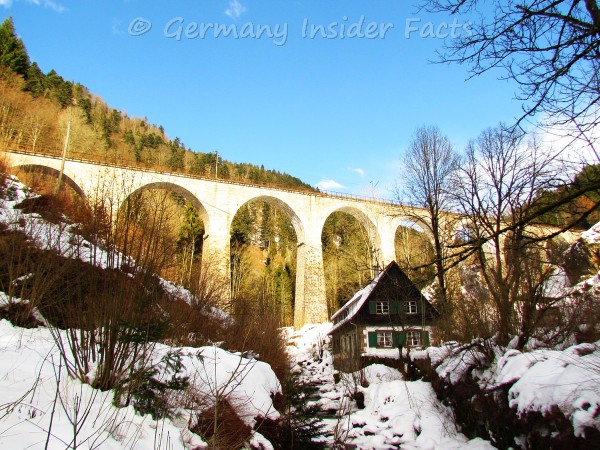 Ravenna Gorge near Freiburg in the Black Forest

This is a check-list of the most beautiful places you can visit with your tour guide when you start from Frankfurt, for example ...
Heidelberg with the stunning ruin of Heidelberg castle
Beautiful mountain areas, lovely cities and villages in the black forest
Get a glimpse of Lake Constance, see the Rhine fall in Schaffhausen, Switzerland
Enjoy the Allgäu with the highlights Oberammergau, Ettal monastery, Füssen, Neuschwanstein & the other royal castles
Follow the Romantic Road to Augsburg, Donauwörth, Rothenburg ob der Tauber & Dinkelsbühl
Take a detour to historic Nürnberg and explore the splendid castle & the old town
Würzburg with the UNESCO listed residence and the mighty fortress Marienberg marks the end of the Romantic Road
Take your time! Plan about 8 to 10 days for this tour, spending more time is never bad! Let your guide show you the secret places between the listed highlights.
ADD the places YOU want to visit, skip those that don't interest you. Work out your perfect itinerary with your personal tour guide.

You can compile a tour like that in any part of Germany! Just contact Markus, tell him what you want to see, and work on your customised tour together.
Many commercial tours won't operate in winter, so a private guided tour can solve your problems.
Guided trips and tours to enjoy Christmas Markets
Christmas market in Miltenberg, Bavaria
This is one of the less-known markets, but a very pretty one!
The market opens from Friday to Sunday on all four Advent weekends.
---

If you want
to explore more than one Christmas market in Germany, but don't want to drive on your own
to have someone take care of your accommodation while you on tour
to have a personal guide who shares his insider knowledge
to stop in a small town and discover another lovely market which is not on the agenda of the big tour companies
a hassle-free driving tour to well-known and secret Christmas markets, even in wintry conditions
Then a private guided tour is the best choice for you!
Use the form below to contact our tour partner for a quote and to elaborate your personal itinerary.



Where ever you go - enjoy your guided trips and tours throughout Germany. Let me know what you liked best.