Home
> Support this website
How Can You Support Germany Insider Facts?
There are many ways to help this website
---
Welcome and thank you for your interest in supporting my website.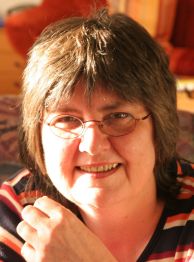 germany-insider-facts.com is a "one-woman" operation that provides free information about all aspects of Germany. Yes, I am happy to share my knowledge and opinions with you.
I guess you like the info on this site? There are several ways you can help that the Germany Insider Facts Guide survives amongst the millions of websites on the internet.
Share the website with your friends
Sharing my website with your friends is the most important way to support this site. After all, what is a website worth when nobody get to see it?
When you have your own website or blog you can link to your
favourite page
within the Germany Facts Guide. Links to individual pages of a website, not always to the homepage, are important. Having links to different pages of my website helps the individual pages get ranked with the search engines.
You will find the "social" buttons at the bottom of all pages. This is the easiest way to
share
my site with your friends at Facebook, Twitter, or whichever social media you use. Sharing individual pages of my website with your buddies in your social networks does help me, that is, my website.
Follow my updates
Follow me on Twitter, or become a fan of Germany Facts on Facebook to stay in touch with updates on the website and to chat with me and other fans.