Berlin Tours - Berlin Travel Guide
Discover the attractions of the capital of Germany
---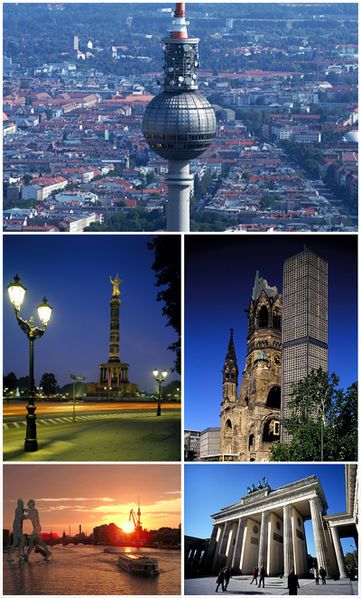 © Berlin Partner/FTB-Werbefotografie/Myself (Montage)
This Berlin travel guide introduces you to the most popular sights and activities in Berlin. Walk along famous boulevards, dive into Berlin's history and culture, enjoy Germany's buzzing capital city with my guide to the best
Berlin tours and attractions
.
Berlin has had an eventful history, especially the 20th century was very difficult. During the golden twenties Berlin became known as a center of cultural transformation. This era ended abruptly with the great depression and the infamous takeover of Hitler and the Third Reich.
After WW II Berlin became divided. East Berlin was claimed as capital of the German Democratic Republic (East Germany), while the three western sectors formed West Berlin, which was not the capital of West Germany.
Since the Berlin wall came down in 1989, the city has been undergoing a permanent process of changes, building, reconstruction, which gives Berlin an appearance of discontinuity sometimes.
However, in recent years Berlin attracted all kind of travellers, business people, backpackers, artists and film makers. It is the city's diversity that has led to an increasing Berlin tourism boom, nationally and internationally.
It is impossible to list all of Berlin's sightseeing attractions, nor can you visit them all within a few days. You would need weeks to discover everything that makes Berlin attractive for visitors. So this is just a quick overview of different activities in Berlin you can join. Pick the ones that meet your interests and have fun exploring the capital of Germany.
Use the quick links below to go navigate around this page, jump to your favourite activities and find a great Berlin city break.